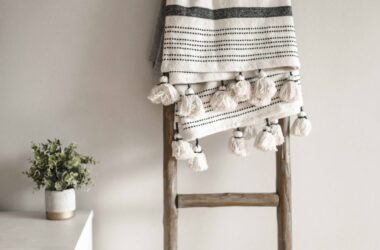 During this National Organising Week you will be going up into the loft so first of all you will need to make sure it is safe to do so. For safe access into your loft, ensure that you have a sturdy ladder and ideally someone holding the ladder for you. Of course, the safest option would be to have a loft ladder installed and this is something you can consider for the future. If your loft is not boarded it is not safe to walk around in so you would need to carefully try to remove the items and sort through them downstairs.
You must dress appropriately for the occasion. Please do not wear slippers or flip flops to climb the ladder, otherwise you might be spending Christmas in a cast! Safety is always the most important thing, so wear practical shoes to grip the ladder, and while moving around in the loft as there might be nails or sharp particles on the floor. We recommend that you wear old, comfortable clothes because it will most likely be very dusty up there.
Once you are safely in your loft take a 360 degree video of the loft on your phone so you can examine the situation on the video once you are back down.
You might see items that stand out straight away that were ready for the bin years ago, but for whatever reason you decided to store those hideous broken fans, go up and grab those items – they've got to go. Make sure you have lots of black bags ready!
Most items will be able to be thrown out with the ordinary household rubbish but some might have to go to your local recycling centre. It's always worth checking. You can find your local recycling centre online by simply completing a Google search, some will even have their opening hours also.
Although today might feel like only a small task, you've made a start and hopefully it has gotten you excited for the rest of the week and the loft of your dreams to come.
For a bit of a fun, take a look at some of the weird and wonderful things some people have found when cleaning out their lofts.