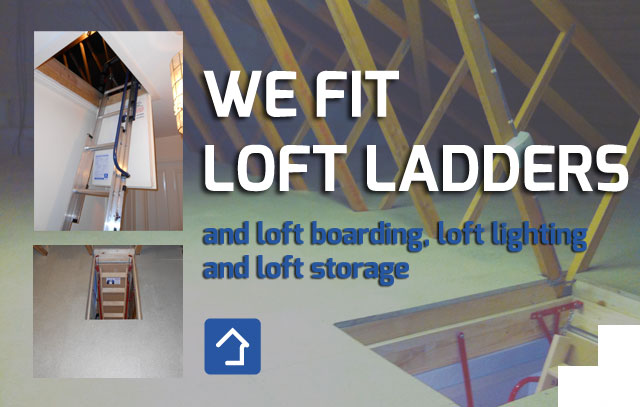 Graeme did a fantastic job with our loft.

We are more than happy with the end result.

Graeme is such a respectful and professional tradesman.

Mr & Mrs Grieve

Milngavie

Glasgow.

G62

Graeme is a very professional man.

Did a great job very reasonably priced.

he was always on time.

Called prior to arriving.

The price quoted is the prise you pay.

P. James

Jordanhill

G13

Happy with the service and quality. The work was finished on time, with clear advise and explanation, thankyou.

A happy Customer in the G66 area

I would be very happy to recommend Graeme to anyone considering having any loft work done – very professional and a great finish.

From a happy Customer in the Cumbernauld area.

Graeme arrived on time stated.

Started work right away.

Very tidy worker.

Happy with the finish.

Would recommend him to family and Friends.

Mr & Mrs Malcolm

Glasgow

G31

Excellent customer care with good communication.

Great products & professional fitter

Thank Graeme.

Mr & Mrs D

Gartcosh village

Gartcosh.

Excellent workmanship and customer service.  Graeme also cleaned up after work completed.

Would highly recommend.

Mr & Mrs Duncan

Glasgow

Very straight forward installation, with good explanation afterwards.

Mr John Martin

Garvel Place

Milngavie

Excellent job and service by small independent business, glad to recommend to my neighbours & friends. All very good, efficient, tidy & punctual

Thank-you.

Mr Grant Rowney

Mains Ave

Helensburgh

I would not hesitate in recommending this company. Very professional, clean and well finished job. Useful advice all at a competitive price.

Mrs Fiona McElroy

Milngavie

Prompt call back from to initial enquiry.

Visited to quote with no pressure.

Arrived as arranged to fit hatch, ladder and flooring.

Explained ladder operation and left area tidy.

Would recommend, and have already done so.

Excellent.

A happy customer from Chapelhall, ML6

Graeme (access4lofts) arrived on time and provided a good quote which he was able to keep to even when unforseen problems arose because of the unusual customer requirements. Graeme tidied up after the work was done and I would have no hesitation in recommending his services.
Regards
Henry Gibson

G83 area.

We Are really delighted  with the service.

Good advise; Excellent workmanship, tidy, cleaned up afterwards. And the cost was reasonable.

A happy Customer in  Southfield, Cumbernauld

G67

Delighted with the service we had from Graeme today, when he replaced our loft hatch.

Communication was excellent from the start and Graeme was extremely neat & tidy.

Mr  & Mrs Graham

Clairniish, Balloch, Alexandria

G83

Graeme made a great job of replacing our horrible plastic loft hatch with a nice new wooden one which he also painted for us.

He also secured the existing ladder properly.

Would highly recommend Access4lofts.

Mrs Strain

Hargate

G81

Graeme was on time for quote and subsequent job, when was done very well without any issues at all and when finished, all cleaned up.

Great job all round.

Mr A Moore

Ballieston

Glasgow

Delighted with everything and would highly recommend  Access4lofts.

Graeme was really helpful from the initial survey to jobs completion and final demo, making sure I could use the ladder safely on my own.

Thankyou for an excellent product and service

A happy customer in the Stepps area of Glasgow

Graeme arrived promptly at 08:30 and immediately got to work.

He did a great job of installing a new hatch, ladder and flooring to our loft, would highly recommend.

Mr & Mrs Whitelaw

Milton Mains Court

Clydebank

I'm absolutely delighted with the work installing a loft ladder & new hatch.

I would certainly recommend this company to family & friends.

Mrs B Bryant

Ballieston

Glasgow

Work well done and we were fully instructed in use of the loft ladder.

Will return to Graeme for further works in the loft space.

Happy customer

Dumbarton

Graeme provided a very professional service and fantastic results.

He was a very tidy worker, would highly recommend.

Mr G Tait

Bearsden

I would recommend Graeme as he is professional and polite.

He demonstrated good workmanship and was extremely tidy.

He was reasonably priced.

Mr & Mrs Somerville

Blackwood Cumbernauld

We are delighted with our new loft hatch and loft ladder. expertly installed last week by Graeme.

Thankyou

Mr & Mrs Scott

Helensburgh

G84

We would certainly recommend Graeme of access4lofts he was punctual very knowledgeable, efficient, well mannered very clean and tidy.

Mr & Mrs Wilkie, Bonnybridge

Graeme did a wonderful transformation of our loft hatch and new ladder.

His workmanship is first class and is very professional in his approach to all his work.

Happy customer, Milingavie G62

If you are looking for a professional workman who returns your enquiry call, comes when he says he will, takes pride in his work, charges a reasonable price and pays exceptional attention to detail then Graeme is the person for you.

A Happy customer from Stepps – G33

Graeme installed a new loft access hatch, loft ladder and loft flooring.  He was extremely helpful from start to finish and completed the works to a high standard within the agreed time and very neat and tidy at all times.

Mr & Mrs McHenry

Cumbernauld

As part of a home refurbishment Graeme floored my loft to the highest standard  – on the last day he phoned to ask what handles I'm getting on my bedroom doors.  Brushed steel – I said why? Fine he says, I'll make sure the hinges on the loft door ae the same!

Attention to detail or what?

Excellent!

Mr J Seymour

Balliston

We are both delighted with Graeme's work and the finished product and have no hesitation in recommending him to a friend.

Mr & Mrs R.Ross

Milton, Dumbarton

I was very impressed by the work carried out by Graeme.  Efficient and also clears away any mess.

Absolute First Class Job.

Mrs Frances Doherty.

Glenmore Ave, Alexandria.

I was very happy with your work installing my loft ladder.  Very neat & tidy and a great finish.  I would recomend you to anybody.

Mr W Watson, Springboig

Excellent work, job was completed on the date and time I was told and at the agreed cost.

Alex Mackay

Dumbarton

Graeme has done a fantastic job installing our loft ladder in time for a new bathroom installation.  I will certainly recommend Access4Lofts to others.

Mrs Mae Welsh

Sandyhills, Glasgow

We are very happy with the service we received and the quality of work was excellent.  We would highly recommend, also great value.

Kevin & Katie Murray

Baillieston

Graeme came out to us last minute due to my wife being 9 months pregnant, he has done a wonderful job with our small loft.  Professional, excellent and friendly service, would definitely recommend.

Mr & Mrs A Miles

Kilcreggan, Helensburgh

Graeme came across as a friendly and courteous chap.  He was on time, knowledgeable and a hard worker.

James Murdoch

Balloch

We are absolutely delighted with the transformation of our loft space.  The professionalism of Access4Lofts team was second to none.

Susan Kerr

Kelvindale Glasgow

I am extremely pleased with the professional job done by Graeme.  When completed my home was left clean and tidy.  I have no hesitation in recommending him and would be more than happy to have him do more work for me in the future.

Sheila Dickson

Milngavie

Great Job, Great workmanship, very professional and we are very pleased with the results.

Thanks Graeme

Ronnie & Helen Paton

Dumbarton

Great job fom start to finish, arrived on time and done a great job.

Great standard of work.

Highly recommend.

Mr J Porter

Balloch.

Graeme made the whole experience clear, straight foward and hassle free.

Work fully explained and then completed as described, which was excellant.

very helpful, tidied everything afterwards.

Great Job!

Mr Mark Flanagan, Speirs Rd, Bearsden

Graeme is a great worker, punctual and very tidy, very pleased with the end results and would recommend Access4lofts and will definitely spread the word.

Mrs Nannette Scott

Dumbarton

Graeme provided a quality product at a competitive price. He is Hand working, professional and friendly.

I'm very pleased with Graemes work.  Our loft space is now much tidier and a safer environment to enter if necessary.

HP from Bearsden, Glasgow

Graeme carried out an excellent service, clean & tidy.

Good clear explanation & very patient.

Thankyou.

New loft ladder & loft hatch insulated.

A happy customer from Milngavie.

Delighted with the workmanship. Friendly and easy to talk to.

Spotless workers, went through everthing they had done,with good advise.

Mrs Ledgerwood, Balloch, dumbartonshire.

Loft Insulation topup, new loft boarding and LED loft light.

A very professional job.  Quick, clean & courteous.  I would recommend your firm to anyone.
Hi, I'm Graeme and I am the owner of Access4Lofts Glasgow North – loft ladders Glasgow.
As a loft ladder installation expert, I am ready to install a loft ladder to help you better utilise your loft space in and around Glasgow, Dumbarton, Clydebank, Airdrie, Cumbernauld and as far north as Arrochar. I do this by providing a quality service and installation of a new loft ladder quickly, easily and affordable, giving you loft access and storage solutions to suit your loft storage requirements.

Not only do I install loft ladders, but I also move loft hatches or fit brand new hatches. I supply and fit attic boarding, and loft insulation to your loft space to the latest standards. I even install loft lighting. Most often in just 1 day – no mess, no fuss, just easy access to all that lovely storage space.
I install loft ladders, loft hatches, loft boarding and loft insulation around the north of Glasgow. Areas I cover include: Glasgow, Airdrie, Coatbridge, Cumbernauld, Kilsyth, Kirkintilloch, Bishopbriggs, Stepps, Gartcosh, Garthamloch, Ballieston, Shettleson, Calton, Partick, Clydebank, Bearsden, Milngavie, Dumbarton, Helensburgh, Balloch, Luss, Arrochar and the surrounding areas.
Loft ladder installation quotations for free
I offer a free quotation service with no high-pressure sales and better still I don't blind you with science or give you an approximate price and then add on extras – all my quotes are followed up in writing the very next day and I put a Lifetime Guarantee on all my work! And for extra peace of mind, I'm accredited by the Which? Trusted Trader scheme.
So if you are looking for a company to supply and fit a new loft ladder or wanting to make more use of your loft for storage, Access4Lofts Glasgow North is here to help. We are happy to offer a free no obligation quotation to customer in the north of Glasgow and surrounding areas. Please contact me on 0141 392 0627, or fill out my online quote enquiry form and I will happily arrange a convenient time to prepare a no obligation quotation.
Graeme