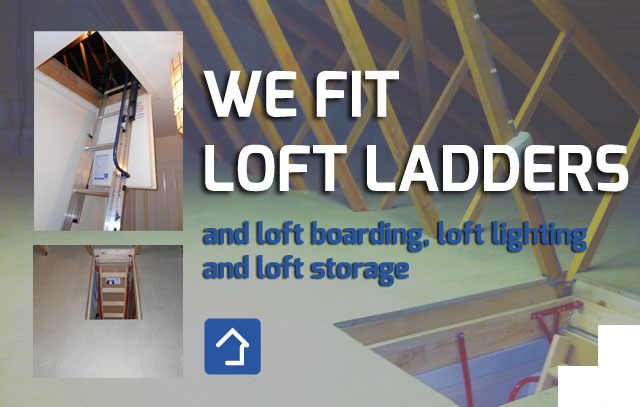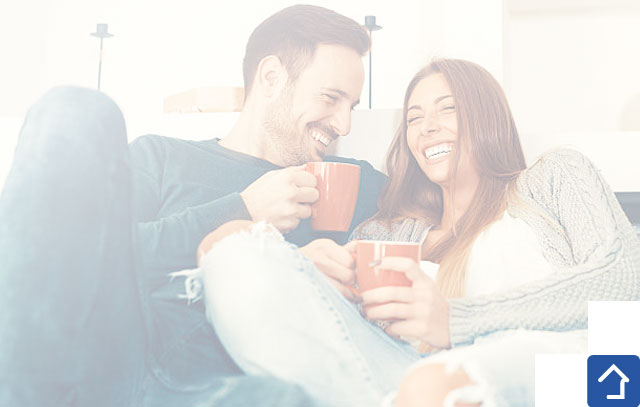 Loft Hatch, Ladder & Light

Prompt with our quote.  Courtesy call the day before work to be done.  Clean, tidy job and very happy with the end result.

Would definitely recommend.

We are really pleased with the work that has been carried out in our loft.  Phil was tidy, quick & did a really good job.  He was also very friendly.  Thank you.

I don't normally respond to feedback requests, but so impressed with the work you did I have made an exception. The guys were polite, the ladder is excellent and they even hoovered up afterwards.
Wooden loft ladder

Very professional. Neat/tidy. Very respectful of the property they are working on. Work done to a very good standard. I would definitely recommend them.
Loft hatch, ladder, boarding, shelf

Loft Hatch & Ladder

Customer service impeccable.  Even phoned the night before to say what time to expect him.  Cleaned up after, no mess.  A job well done & very neat.  Will recommend to others.  5 stars plus.

Loft Hatch, Light, Ladder, Boarding & Shelf.

We contacted Access4Lofts after a recommendation from my parents.  Quote swiftly booked and Phil arrived promptly.  He was very friendly and informative and explained everything to us.  He gave us the best quote.  The loft was done within the day.  Brilliant result, loads of space and nice and tidy when he left – fantastic!

Just a quick line to say thank you for the recently completed work to my loft. Everything from the initial contact by phone to the completion of the work was all done very professionally. A special thanks to the fitters who were very friendly and helpful throughout and left the house clean and with nothing for me to have to do after them. Would highly recommend.
Loft hatch, loft ladder, boarding, insulation, breathable felt

Great job. On time and carried out exactly as requested. Will certainly recommend.
Loft hatch, ladder

Had my loft boarded put with a new hatch & strip light from Access4Lofts 2 great guys would definitely recommend

Loft Ladder, Lighting & Boarding.

Having been struggling with home clutter and lack of storage space, I'm very pleased that I contacted Access4Lofts and had work completed by the company, who I found very efficient and personable.

Thanks Phil for a neat and tidy efficient job, which has increased my home storage space enormously.

Loft Hatch, Ladder & Light

Precise excellent service plus first class job with no mess to clean up.  Highly recommended.

Loft Hatch, Ladder, Lighting & Boarding

We found Access4Lofts to be very punctual, reliable, hard working and pleasant.  Very tidy and friendly service.

We would highly recommend them.

All I can say is a faultless service from start to finish. Very pleasant workers, turned up early, professional, worked right through with just quick lunch break. Clean and tidy. Excellent price. Would highly recommend to anyone. Thank you.
Loft hatch, ladder, boarding, light

Outstanding service from start to finish. Graham explained in his visit the work to be carried out in the quotation. All my queries and questions answered in detail and made easy to understand. The installation is superb. They were professional and friendly. They kept my house clean and tidy throughout their work. Thank you.
Loft hatch, ladder, boarding, light

Access4lofts did an outstanding job of boarding our loft, installing shelving and a light, transforming an unused space into a safe and bright space perfect for storage. Excellent service from the initial phone call to completion of the work. They were very professional, efficient, friendly and tidy. We cannot thank them enough and would highly recommend them to anyone.
Boarding, light, shelf, insulation

AMAZING SERVICE. We can't speak too highly about the standard of customer service and quality of workmanship and goods. If only all companies worked like this!!
Loft ladder

Loft Hatch, Boarding, Light & Ladder.

Very happy with the finished product & service.  Phil came back promptly to resolve an extremely minor issue.

Loft Hatch, Ladder, Boarding, Light & Breathable Felt.

Phil and his co-worker were on time, laid down protective sheeting & got on with the job in a friendly but professional manner.

We are delighted with the end result.  It has given us vital extra space – an excellent job.

Excellent service.  You gave us exactly what we wanted even though others had told us "it can't be done"!  I was dreading having the work done due to all the upheaval I was expecting but there was none – and there was no clearing up to do after you left, thank you!  I wouldn't hesitate to recommend you.

Brilliant job done. Everything left clean and tidy on completion. Would definitely recommend this company. Thank you.
Loft hatch, ladder, boarding, light

Loft Hatch, Loft Ladder & Boarding.

I like the fact that the price quoted is exactly the price you pay, with no hidden extras.  Phil did a great job boarding out the loft and fitting a safety ladder, with no mess and everything left clean and tidy.  Would highly recommend Access4Lofts who provided an excellent professional service.

Quick, professional & friendly.  No mess left!  I won't dread having to find my ladder to go up to our loft anymore.  Thanks.

Two nice work lads, very polite and helpful, did an excellent job. Everything left clean. Would recommend to anyone. Thank you.
Wooden loft ladder

Loft Hatch, Ladder, Boarding & Light.

First class installation completed in good time, to a very high standard and with no mess.

Highly recommended.

Arrived on time, super polite, super speedy, super job!  Very pleased with the job they have done, everything left clean & tidy, no mess.  Explained everything they had done in simple terms & how best to use the space.

Phil did an excellent job of boarding the loft.  He is a very hard worker and a very nice person.  We would not hesitate if we needed any other jobs doing.  Thanks for a great job done.

Professional and trustworthy – I am extremely pleased with the completed work and would not hesitate to recommend Access4Lofts to others.  The installation was quick and the products supplied were of very good quality.

Very pleased with our loft boarding and ladders. Staff friendly and efficient, job done much quicker than expected. Left house tidy and no mess for us to clean away (which seems rare these days).
Loft hatch, ladder, boarding, insulation

The service from Access4Lofts was fantastic.  Phil was professional, friendly & got the job done in a really good time!  He explained how everything works which was really helpful and even hoovered up!  If you ever need loft services go to Access4Lofts 🙂

I would recommend Access4lofts. Excellent service from the first phone call to the company to the completion of the work. We were kept informed when the previous job ran late. The work was carried out professionally and room left very clean and tidy.
Loft hatch, ladder

This was a fine service, delivered on time and on budget.  A nice job done by nice people.  Certainly recommended.

Loft Hatch, Ladder, Boarding & Insulation.

Very prompt, reliable and efficient service.  Excellent job, would highly recommend.

Enlarge Loft Hatch, Telescopic Ladder & Light.

We can highly recommend Access4Lofts.  The workmanship was 1st Class.  Now we have safer access to our loft, even hoovered up when the work was done.  The consultation was very good and it was explained to us how the job was to be done.  The end result is brilliant.

Professional service from start to finish.  Advised on what was needed at initial quote and no hard sell.

Job completed as requested which really exceeded my expectations!

Great work Phil. Thanks.

Loft Hatch & Loft Ladder.

We could not be more pleased with the job.

Phil was courteous & professional from quote to completion.

Loft Hatch, Ladder, Boarding & Insulation.

Efficient and reliable from beginning to end.

Quote provided day 1 after explanation.
Installation date given.
Courtesy confirmation call received day before installation date.
Turned up on time
Work carried out with no mess left.

Would recommend for a quality, friendly service & space saving.

We read the testimonials of other customers and read the website before contacting A4Lofts to come and give us a quote for our loft to be boarded, new ladder & lighting plus a new hatch door.

Phil was/is the ultimate professional.  He went through everything in great detail, discussing all the options ok.  Very satisfied with his work done today.

Loft Hatch, Boarding, Ladder & Lighting.

Excellent job, professionally done by friendly, skillful workers.

Thank you very much.

Enlarge Loft Hatch, Ladder & Boarding.

From start to finish a thoroughly friendly and professional attitude to the job.  Initial quote was detailed and all options explained.  Installation completed and property left tidy and clean.  Ladder use demonstrated and explained as well as leaflet provided.  Would have no hesitation recommending use of service to anyone.

Loft Hatch & Ladder

Phil was polite and friendly explaining in detail what ladder would be best type for me.  Quick, clean job.

Would highly recommend.

Highly recommended.  I was very impressed by the efficiency & professionalism of the work from start to finish.  Work was completed to a high standard & quicker than planned.  Very pleasant & left the area very clean.

Loft Hatch, Ladder, Lighting & Boarding

Brilliant customer service from start to finish – Phil is one of the most professional tradesman I've ever used.  Highly recommended.

I got a quote at a time that suited me. The person who gave the quote was friendly and explained everything clearly. The fitter, Josh, was professional and quick and made sure I understood how to operate my hatch. He cleaned up after himself and was really friendly.
Loft hatch, ladder

Fantastic knowledge. Clean working environment. Proud of the work they do. Would highly recommend.
Loft hatch, insulation
My name is Phil and I'm your Preston based loft ladder installation expert. I can help you utilise your loft space by providing quick, easy and affordable loft access and storage solutions.
Here at Access4Lofts I can install a loft ladder, loft hatch, loft boarding, insulate and even put in a light, often in just 1 day – no mess, no fuss, just easy access to all that lovely storage space.
I cover the areas of Preston, Southport, Adlington, Bamber Bridge, Banks, Brinscall, Buckshaw Village, Burscough, Chorley, Clayton-le-Woods, Coppull, Croston, Eccleston, Euxton, Fulwood, Hesketh Bank, Kirkham, Leyland, Longton, Ormskirk, Penwortham, Tarleton, Warton, Wheelton, Whittle-le-Woods and the surrounding areas.
I offer a free quotation service with no high pressure sales and better still I don't blind you with science or give you an approximate price and then add on extras – all my quotes are followed up in writing the very next day and I put a minimum of 5 year guarantee on all my work!
So if you live in the Preston area and are looking to create extra space the easy and affordable way, please contact me on 01772 811611. Or fill out the online quote enquiry form on this page
Phil