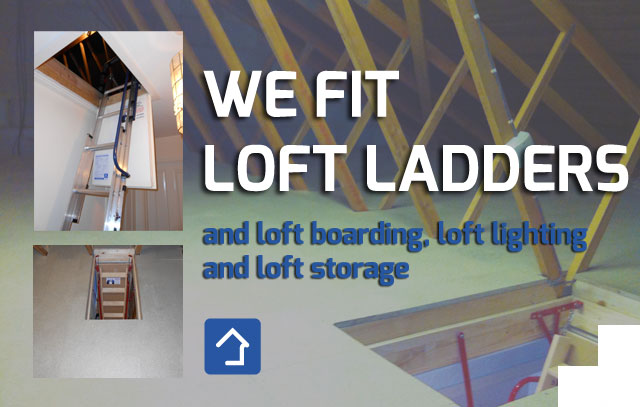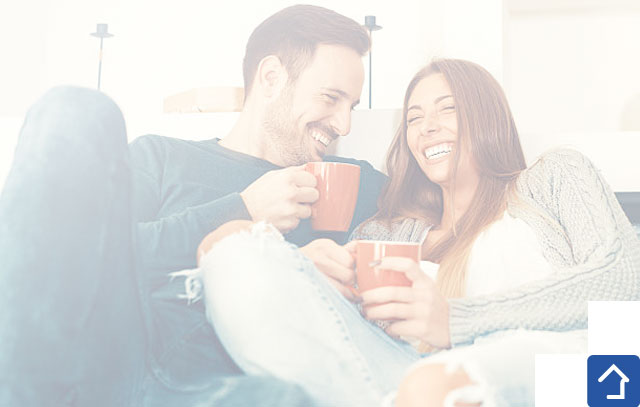 Sam Whitworth – a very polite and punctual person.

His work was also good and did not waste time!

Thank you!

For me the fact that Sam turned up to do the quote at the time stated and then turned up and completed the work on time was a bonus.

Work done was excellent, Thanks.

Using Sam to fit a loft ladder and board my loft was a pleasant experience from start to finish.

The initial enquiry was handled in a professional manner and the work was carried out efficiently and I would happily recommend.

Easy stow loft ladder, floating floor boarding and a new hatch.

I would recommend Sam Whitworth.

I recently had a new loft hatch and loft ladder supplied and fitted by Sam Whitworth of Access4Lofts Stafford.

He supplied a free estimate, did the work promptly, professionally and to budget.  He left my house clean and tidy.

Very pleased.

Really good first class service.  Very helpful.

Would recommend Sam to my friends.

Mr Whitworth did a first class job of installing our loft ladder.

He worked quickly, with minimal noise and no mess whatsoever, leaving us with neat access lid and an easily extendable ladder.

100% satisfaction!

Enlarge loft hatch, loft ladder installation, loft boarding, loft floating floor

We had a new loft ladder and a small amount of flooring in the attic.

Ware pleased with the result.

Sam was obliging and worked tidily.

Access4Lofts Stafford solved our storage problem by maximising on the space in our loft with quality fitted boards and shelving areas.

With our new easy to use loft ladders we access the loft much more.  It feels like another "room" in the house!

Sam was very reliable and friendly, on completion all debris was removed leaving it all spotlessly clean.

I can highly recommend Sam and wish I had this done years ago.

Expert, clean and friendly fitting of loft ladder. Will make our life easier and safer.

Also, adds value to the property. Thankyou.

Very happy with my new hatch and ladders. Very professional and on time.

Excellent high standard of work.

Would definitely recommend.

From my first meeting with Sam Whitworth I was impressed with his manner.

The loft ladder was installed with care and all was left clean and tidy.

Job well done.

Friendly and knowledgeable of work to be done.

Work completed to a high standard.

Very pleased in all aspects.

I am happy to recommend Access4Lofts Stafford to everyone!

Enlarge loft hatch, loft ladder installation, loft boarding, loft floating floor, loft light

Sam turned up spot on time.

He has made a lovely tidy job.

We are very pleased with the loft ladder and hatch.

Very impressed with the service and standard of work.

Would highly recommend.

Sam was totally professional in all the dealings we had with him. Communications were excellent at all times. The work was completed to a high standard and I would not hesitate to recommend him.

A very efficient service from beginning to end.

The loft ladder installation and loft boarding, carried out to an exceptional standard.

A new space easily provided.

Enlarge loft hatch, loft ladder installation, loft boarding, loft floating floor

Sam turned up spot on time. He has made a lovely tidy job.

We are very pleased with the loft ladder and hatch.

We are really pleased with the transformation of our loft. Storage is no longer an issue.

Sam is polite, professional and reliable. He completed the work with in a couple of days and left our bungalow neat and tidy. We would highly recommend Sam.

Sam was both professional and friendly and provided an excellent service.

We are very happy with the work Sam did for us and will recommend him to others!

Most impressed with your work, especially tidiness.

Look forward to using my new steps.

Sam's really nice and did a great job of our loft.

The loft ladder is easy to use and good quality.

Really happy.

A very professional job.

Very neat and tidy.

Sam was very professional.

Nice, neat job.

Very pleased

'Sam completed this job in considerate, efficient and tidy fashion. Very pleased with the results.'

We installed  a 3 section easy stow loft ladder, new Upvc drop down hatch and loft boarding on a floating floor.

We are very pleased with the loft ladder that has been installed in our dormer bungalow.

Sam Whitworth initially visited our house and advised us what was needed.  The loft ladder and some electrical work was completed in less that a day and Sam carefully explained how to operate the ladder safely.  He left the room clean and tidy and we now have easy and safe access to our loft space.

Thank you Sam.

Excellent job – The work was completed quickly and has made a huge difference in our loft, creating an area for super storage.

Easy stow 3 section loft ladder, New Upvc dropdown loft hatch, Knauf wool insulation, space saving shelving, loft boarding

We are extremely pleased with the work Access4Lofts Stafford have done for us. We had our loft hatch moved to make accessibility easier. A very easy to operate loft ladder was also installed and we now can access our loft easily making storing things up there not so much of a chore now.

I'd be happy to recommend Sam to anyone thinking of installing a loft ladder.

Sam did a really professional job on my loft/ladder/hatch.

No fuss, no mess, no problems.

He arrived on time, then didn't stop until the job was done.

Enlarge loft hatch, loft ladder installation, loft boarding, loft floating floor, loft light

We would like to thank Sam for a great job of fitting a new hatch and wooden loft ladder in our bungalow.

Very professional, polite from start to finish.

Wooden loft ladder, hideaway loft ladder, bungalow loft space

A very neat and clean job and it works beautifully.

I am very pleased at the quality, workmanship and price and would definitely recommend Access4Lofts Stafford.

The loft ladder was neatly installed and care taken to protect the carpets, reduce the dust and tidy up after the task was completed.

Many thanks to Sam

Wooden loft ladder, loft ladder installation, loft hatch

Sam arrived on time to give us an estimate. He explained our options very clearly. The estimate was acceptable.

Sam arranged a time and date and arrived on time, did the work carefully, showed us how to operate the ladder and tidied away thoroughly. Faultless!

Many thanks for our loft ladder which has made such a big difference.

The quality of work is excellent and Sam worked so hard.

He is a true professional and everything was cleaned up at the end.

Well Done!

Enlarge loft hatch, loft ladder, loft light, loft boarding, loft floating floor
Hi, I'm Sam and I am the owner of Access4Lofts Stafford. I am a loft ladder installation expert and I am ready to install a loft ladder to help you utilise your loft space. I can do this by providing a quality service and installation of a new loft ladder quickly, easily and affordable, giving loft access and storage solutions to suit your loft storage requirements.
Not only can I install a loft ladder, I can also move your loft hatch or fit a brand new hatch, supply and fit loft boarding, insulate your loft to the latest standards, even install loft lighting and often in just 1 day – no mess, no fuss, just easy access to all that lovely storage space.
As well as installing loft ladders, hatches, boarding and insulation in Stafford, I also cover the areas of Burton on Trent, Loughborough, Stone, Eccleshall, Uttoxeter, Rugeley, Swadlincote, Ashby-de-la-Zouch, Coalville, Shepshed.
I offer a free quotation service with no high pressure sales and better still I don't blind you with science or give you an approximate price and then add on extras – all my quotes are followed up in writing the very next day and I put a minimum of 5 year guarantee on all my work! And for extra peace of mind, I'm accredited by the Which? Trusted Trader scheme.
So if you are looking for a company to supply and fit a new loft ladder or wanting to make more use of your loft for storage, Access4Lofts Stafford is here to help. Please contact me on 01785 595146, or fill out my online quote enquiry form and I will happily arrange a convenient time to prepare a no obligation quotation.
Sam