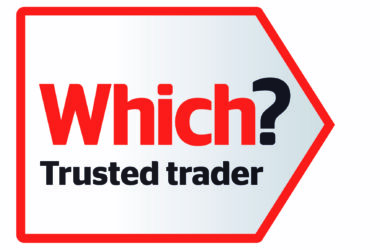 Access4Lofts is all about lofts.  That's what they do and with customer service at the heart of the company, they have proven to be one of the UK's fastest growing installers of loft storage solutions.
Quality of service means that, for example, they never subcontract.  It also means that the company is fully insured and offers a minimum five year guarantee on all work undertaken.  All very important measures to ensure that you, the customer, get the very best installation, service and after care at all times and it is this focus on customer service that helped them to obtain Which? accreditation!
 "Which? is a trusted household name so what better organisation to join" explains Lindsay Brown, Director and Co owner of Access4Lofts.
Which? Trusted Trader is an endorsement scheme set up to recognise reputable and trustworthy traders who successfully pass a rigorous assessment process. "We are absolutely over the moon to be one of only a handful of franchise operations officially accredited by Which? The accreditation goes across our whole network of fitters.  This means all our customers can be confident of receiving excellent service from initial enquiry to after sales" added Lindsay.
Raj Kakar-Clayton, Managing Director of Which? Trusted Traders, said:
"We are delighted to announce the Access4Lofts franchise  as a Which? Trusted Trader. Our service gives consumers the confidence to make the right choices when it comes to finding skilled professionals and we're pleased to be able to give traders the chance to distinguish themselves from their peers. This scheme is a valuable and free resource for consumers."
But what does this mean for you, the consumer. Well, to gain accreditation Which? carry out an accessment process. Not just anyone can become endorsed. The assessment process includes:
Credit report
This is obtained to validate the financial health of a business who applies to be assessed.
Customer Satisfaction
The Which? Trusted Traders endorsement team will check a selection of customer references from 10 domestic customer details chosen at random by the assessor.
Business procedures
A thorough examination of business and administrative procedures to ensure that businesses have consumer interests in mind.
Interview and assessment
Our standard assessment includes a face to face visit and interview carried out by a Which? trading standards professional to fully understand all aspects of how the applicant runs their business.
Report
Businesses receive a report of the assessment, providing valuable feedback from our experienced assessors to ensure that they meet our high standards before they are allowed to join the scheme.
Endorsed trader
Only having passed all these checks, the trader is now able to choose to join the scheme, agreeing to abide by the terms and conditions, code of conduct and pay the membership fees. They can now show their customers that they are an endorsed Which? Trusted trader.
In short, Access4Lofts care about what they do.  No high pressure selling, never letting anyone down, working within customer's budgets, always turning up on time, finishing a job in the shortest time possible and clearing up afterwards are basic undertakings for the team.
So, If you have a loft and you're finding space is getting a little tight at times in your home, Access4Lofts might just have the answer for you!