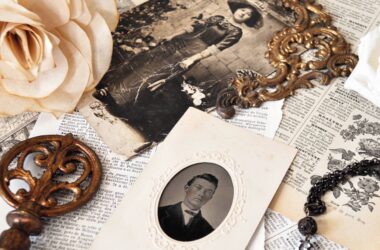 Your attic probably looks worse than before you started with piles everywhere, but fear not, it means that you're on the right track and that there is no turning back now – don't give up.
Today you will go through the 'Not Keeping' pile that you created yesterday and make them into smaller piles of 'Bin, Donate And Sell'.

When that is complete to shift your new piles, bin what you can, get down to the recycle centre or start looking at charities and establishments where you can donate those in the 'Donate' pile. Some friends or family might be interested in having things you no longer have need for, however, it would probably be best to ask them first before turning up with a bag of goodies. Any items that are in the 'Sell' pile start taking pictures and upload onto sites like eBay or Facebook selling groups, Gumtree etc. There are so many selling platforms to choose from.
Click here to be redirected to a page to help you get started selling on eBay.
The sentimental pile will be difficult as it holds memories, legacies and so on. It will be nice gong through these items and taking a trip down memory lane, maybe discovering a family heirloom you did not know about, or hidden treasure. Try not to get too distracted and remain focused. As you go through these you may feel some are not needed and you want to offload them to someone else or bin them. Unless it is obvious that it is not valuable, (i.e. your child's first toilet roll santa they made for you 20 years ago who now has mould for a beard), before chucking anything out, maybe collect them together and find out whether it is indeed junk or not with a professional, you'd kick yourself otherwise.
For things like arts and crafts from your children, or wacky presents given over the years that serve no purpose, rather than just chuck them away you could take a picture of them for memories sake and discard of the item after. Old photographs can be transferred to digital storage devices, it saves space and your memories are kept secure. You can buy scanners to do the task yourself for a rainy day project, or get in the professionals such as Best Photo Scan to do the hard work for you. If you have a collection of vinyl records, you could consider converting them to CD and selling the vinyl to a specialist collector. Have a look at local businesses around your area by searching in Google and get some quotes.
There are some very talented people out there who can turn clothes and fabrics into beautiful keepsakes. Take a look at Bags Full Of Memories as an example and see how they can create memory keepsakes from the fabrics of your loved ones. For sentimental items you are going to keep why not create a memory box. There are lots of websites with some tips such as this one. Mrs Hinch has some really nice content regarding creating a 'keepsake corner' in the loft, you can see this by visiting her Instagram page: @mrshinchhome.
For very old photographs and/or any valuables you are keeping please make sure they are contained correctly as temperatures can fluctuate in a loft and cause damage to them. Depending on the item, you could seek the help of a professional for their opinion of how best to store it.