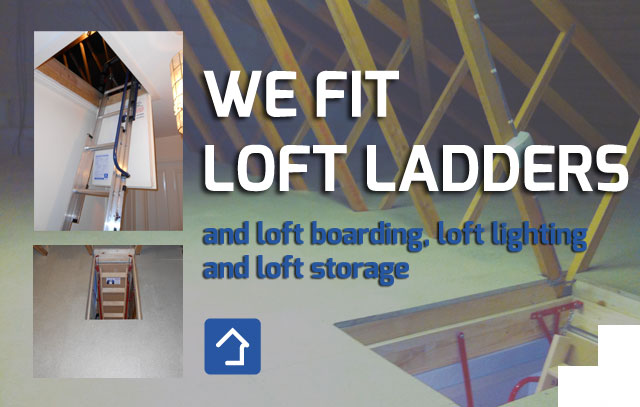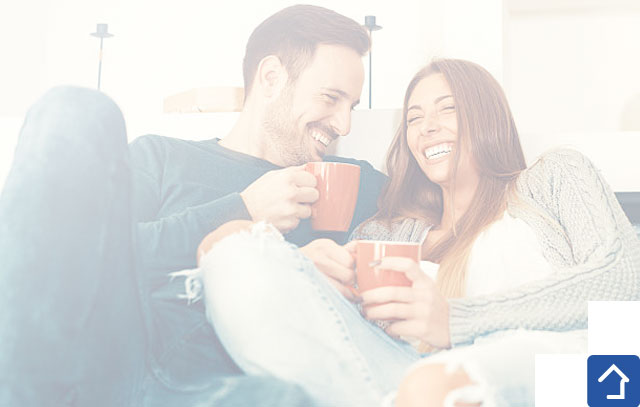 Thank you for your speedy service from quotation time to installation. Reps (on site and on phone) are easy to speak to and efficient at jobs. Great experience!

Very easy to deal with. They did a good job quickly and efficiently with a minimum of fuss. Very happy with what they did.

Really happy with the job, the guys arrived and laid the additional loft boarding and new ladder
without any fuss. Definitely recommended!

Friendly and polite installer who carried out the work to a high standard and was happy to give a simple explanation of how things worked.

Fantastic job, thanks guys.

Very impressed with the service. The guys arrived on time and completed the work promptly and tidied up afterwards. Would recommend.

Great service – clear communication throughout, polite and punctual and improved my loft storage space so it's usable and looks neat! Thank you!

From start to finish I found Access4Lofts to be very professional. They seemed very knowledgeable and the team were very efficient and friendly.

Great service all round, my loft is now accessible and usable for storage. Thanks Access4Lofts – recommended.

We were really impressed by both the installers (Brendan and Alf) – they were very courteous and tidy. The end result is exactly what we were looking for and just as promised. A really great job all round – very satisfied customers!

Brendan arrived on time. He was pleasant and fully explained the procedure before commencing the job. He was friendly and worked efficiently. Having completed the job he tidy up, removed the old debris and fully explained how the ladder worked.

I would happily recommend Access4Lofts

Very efficient and professional, from start to finish

Great job, highly recommended

A very professional service with all aspects of the work carried out to my satisfaction.

You completed the job in 1 day as opposed to the predicted 1.5 days. You also suggested an alternative way of arranging the loft ladder which was preferred by us, thank you.

Enlarged my loft hatch, new telescopic ladder fitted. Very good service and would definitely recommend you to anyone needing this service.

The work was carried out very professionally. The ladder is of excellent quality as reinforced by researching the brand. All in all I would recommend Access4Lofts as the best way to get a loft ladder installed.

An excellent service

The whole experience was extremely positive. All work carried out to a high level and completed the same day. Very happy with the service particularly as it was carried out on one of the warmest days of the year.

Fantastic work ethic and workmanship. Great attitude, polite, courteous and provided updates on progress being made throughout each day.

I am delighted with the work that you have done in our loft. We can now realise the full potential of this much needed storage space. Money well spent!

A job well done! Very happy with the results. Everything was done to a very high standards, from the survey to the completion of the job. Pierre carried out an excellent job, with no mess left behind. A great company to deal with – super-reliable and open communication throughout. Highly recommended!

My acceptance of the quote for a new Telescopic loft ladder on the Saturday was followed by its installation on the following Tuesday morning. It was fitted in under 21/2 hours and any mess was hoovered up promptly leaving the area in perfect condition. The fitter was very friendly and courteous. Overall I could not have asked for a better experience.

Easy to organise; good service; good product. Once the new access point and the ladder was installed, you wouldn't have know they had been here ! We were really impressed. Thank you.

Perfect from survey to installation. The guy who installed it couldn't have been more polite and
helpful. Credit to your company.

Excellent work by competent professionals.

Fantastic service all round, would recommend to family and friends.

Jackson provided a first class service which exceeded our expectations. Would highly recommend Access 4 Lofts to anyone wishing to improve their loft space.

Excellent.

From the initial telephone contact through the quote and the installation every member of your team were an absolute delight. They were friendly but professional. We are delighted with the loft ladder and have absolutely no hesitation in recommending Access4Lofts.

Excellent customer service. Jackson was very clean and tidy. He gave me a good explanation on how the ladder system worked. Would recommend the company without any hesitation.

Very pleased. ARRIVED ON TIME presentable and polite young man kept to social distance, wore his protective clothing, kept clean area his was working in, very HARD WORKER , in such heat 1st day and cold temperature following day. Used dust sheet and hoovered area after work complete WOULD RECOMEND

Loft Ladder installed, professional and friendly service, kept informed at all stages, would definitely recommend.

Lyndon and Bianca responded quickly to my request for a quote and arranged a site visit. Communication was excellent and a date arranged to undertake the work in good time. Bianca contacted me with an earlier appointment due to a cancellation. Ryno arrived precisely at the agreed time, was courteous and helpful throughout and I am very happy with the way the work was undertaken and with the completed job. He took great care and I was more than happy to trust him to undertake the job in my absence. He phoned me on completion, and I returned from work to find everything in order with all the work completed and the property left perfect. I would have no hesitation in recommending this company and all the individuals I dealt with. Many thanks and best wishes for the future!

Arrived early after calling to check it was ok. Really friendly and courteous, as well as professional and efficient. We are delighted with the finished job, and would recommend in a heartbeat.

Wesley was amazing! He explained everything he was about to do and the options available. He was polite, professional and tidy. At the end of the job he showed me how to operate everything. The loft looks fantastic. Excellent job and value. I would definitely recommend your service to others.

Very polite and professional service – worked hard and quickly to do a really good job.

Efficient courteous a pleasure to do business with.

Good service. Feel more confident about venturing into the loft space now with ladder secure etc. Hatch was sealed and replaced to a high standard.

We had a telescopic ladder installed by Pierre. He did an excellent job. Very pleased with the work I had done. Would definitely recommend Access4Lofts. Very professional service all round.

Great company to deal with from start to finish.

The workmen were very friendly and always respectful of my home. Even the dog got a few play minutes.

Many thanks Lyndon and Jackson. Our new loft hatchway and ladder are top quality and are making it far easier already for us to access our loft. Many thanks to Wesley for the excellent installation last week which was quick, efficient and tidy.

Work was carried out as per quotation in a safe and satisfactory way. I would have no problem in recommending Access4Lofts.

Courteous at all times and did a fantastic job. Thank you!

Very good. Everything very well done.

I received a local free magazine in the post and there was an advert for loft ladders from Access4Lofts and that was just what I needed as just moved in to my new home. From the very first point of contact, the survey and then the installation, I was very impressed indeed!! I was very well kept in-touch with dates for appointments and advised on which ladder would best suit my requirements. Good prices with guarantee on the ladder and work – nice people also!

Was pleased with the whole job. Good price nice people. Would recommend to anyone.

You were very efficient friendly and competent and was the job was completed quickly and without fuss.

The team did excellent work with our loft. They helped us to make the space functional and easy to use for storage. Very professional, excellent communication and very happy with the final outcome. Highly recommend.

Excellent service, I was just a little disappointed that the loft hatch was not painted, otherwise very pleased.

Gary was very professional and explained what he was going to do before commencing the work. He finished around the time he had estimated and showed me the work he had completed. The dust sheets meant there was limited mess created however everything was cleaned up before leaving. I would definitely recommend Gary's company – 5*s!

A very easy process from initial discussion, quote and setting an install date to completing the project. Excellent communication all the way though. Really nice company to work with and would highly recommend.

We have had our large loft space: insulated , fully boarded , a new loft ladder and the loft hatch extended in size.

The Staff that came to carry out the insulation. were on time each day and they worked extremely hard and efficiently. Every thing was left clean each day.

We now have a large loft space that is all usable, a loft ladder that is safe and a loft hatch that enables us to carry things through with ease.

If we were to sum up our experience in one word it would be DELIGHTED !

Very efficient, great workmanship and delighted with our two loft ladders.

The installer was professional, efficient and tidy. The work completed was perfect. I would highly recommend Access4Lofts.

Pierre was very polite and went the extra mile to fit the handrail and make sure the ladder fitted.

Excellent. Came exactly on time. Laid dust sheets. Explained everything clearly and demonstrated great bit of kit. Well recommended.

Friendly guys, great service. Really pleased with product. Clean and tidy.

You arrived exactly on time, was very courteous and helpful. Efficiently installed the access ladder. Cleaned up and everything left tidy. Demonstrated how it works. Well done!

Excellent survey, quote and execution of work. Installation complete and thorough, including tidy up. Thanks Jackson!

Good quality work. Professionally completed. Very courteous staff.

Very efficient and tidy. Minimal disruption. Thanks for a great service.

Very pleased with the installation. Quick, tidy, efficient & friendly.

We received a prompt quote after a home visit for an estimate. The guys have done a good job on installation leaving everything neat and tidy. Good job.

Charming workmen kept everything clean and tidy. Good job.

Great work & friendly.  Very happy!

An efficient, well-executed piece of work. From the initial consultation to the completion of my loft boarding and ladder installation.  I am delighted with the end result.

Nico has done an excellent job fitting the new loft ladder. Very polite, tidy and efficient. Taking care every step of the way. Very impressed. Many Thanks.

Both my wife and myself are very pleased with the work carried out on our house. We would recommend the workmanship.

Nico arrived promptly and on time. He has been very friendly and approachable. His work is excellent and very clean and tidy. Would highly recommend to anyone.

Very professional service. I am extremely happy with the work completed.

Nico completed the first stage of our loft with boarding and felt. Very clean and tidy and got the job done fast.

Nico was a pleasure to do business with. Speedy response to my email query, knowledgeable about options and took everything away when the work was done.

Superb service. Done in time, very tidy. Excellent work.

Good work, very clean & precise work, very polite and on time!

Happy customer, will recommend this company 100%.

Excellent – more than we had hoped for. All done cleanly, neatly & tidily by workman who was polite & cheerful. Turned up on time & cleaned up afterwards. Many thanks. Delighted with it – will recommend to others.

A fantastic job. Clean, tidy, polite service.

Quick, clear advice provided. They came when they said they would. Very professional and respected my house so left it as clean as possible.

Nico completed his work quietly & efficiently.  He was very helpful & did a great job. I now have a loft I can use.

Nico was fast, efficient, knowledgeable and friendly from start (from estimate to completing the loft ladder, boarding and insulating my loft). I thoroughly recommend this company and Nico as fitter.

A perfect job. Professionally done!

Nico was very polite and left everything clean and tidy.  Made sure we knew how to operate the ladder.  Excellent.

Very pleased with the work that has been carried out. Thank you for a quick & efficient job. Would recommend.

Nico and team are extremely professional, friendly and efficient. The work was completed to a very high standard!  Thank you!

Nice installation, done in one day. Cleaned up afterwards. Very satisfied.

Nico did exactly as estimated and promised. He worked efficiently, cleanly & without interruption to our day to day. Highly recommended.

Brilliant.  Prompt, friendly service.  Thank you, Nico & Adrian

Very professional service. Punctual, quick and very neat finish.

Excellent professional service. Totally reliable and made no mess at all! Would recommend 100%.

Loft looks great. Really pleased with job. Hatch widened & ladder installed. Quick & professional, would definitely recommend.

Polite, clean & professional. Very happy with work carried out.

Excellent work done on the loft installation. Clean tidy job, finished in good time. Polite and helpful service.

I am delighted with the work carried out by Nico @ Access4Lofts. The work has been carried out exactly as agreed. Nico was punctual, polite and a pleasure to deal with.

Very clean and tidy job. Loft ladder installed, quick & easily.  I would recommend.

Fabulous job and great ladder. Very professional service from quote to completion. Nico was friendly & courteous and easy to have around.

Exellent job, loft has been transformed, wish we'd done it years ago.

Nico was very efficient and gave lots of guidance.

Excellent work from start to finish. Very clean and tidy. No problems.

Excellent service. Very professional. Extremely please with results.

Nico arrived on time. He explained the process. He was thorough with the job putting down dustsheets, hoovering after. Leaving all clean and tidy. We are very happy.

Very professional job. Very pleased. Tidied up after the job.

Work was done promptly and very well. The house was clean and tidy when worker left. Highly recommended.

We found Access4Lofts to be very punctual, reliable, hard working and pleasant.  Very tidy and friendly service.

We would highly recommend them.
Welcome! Lyndon & Jackson are your Guildford based experts ready to help you utilise your loft space and de-clutter your home.  We also cover Woking, Lightwater, Chertsey, Weybridge, Effingham, Cranleigh, Midhurst, Haslemere and Godalming areas.
We provide a quality service, giving you easy loft access and storage solutions to suit your requirements.  Don't take our word for that as you can read the reviews from our satisfied customers on the 'What our customer say' page.  We are accredited by the Which? Trusted Trader scheme.
What we do.
We can install a loft ladder as well as move your loft hatch or fit a brand new hatch.  Supply and fit loft boarding, loft shelving and insulate your loft to the latest standards.  We can even install loft lighting.  Often all this can be done in just 1 day – no mess, no fuss, just easy access to all that lovely storage space.
As well as installing loft ladders we also do hatches, boarding, shelving and insulation.
Areas we cover.
Guildford, Gomshall, Peaslake, Ewhurst, Cranleigh, Alford, Petworth, Midhurst, Liphook, Haslemere, Hindhead, Elstead, Milford, Godalming, Pirbright, Woking, Lightwater, Chobham, Chertsey, Walton-on-Thames, Weybridge, Byfleet, Oxshott, East Horsley and all of the surrounding areas. If you're unsure if we cover your area, please just contact us.
We offer a free quotation service with no high-pressure sales and better still we don't blind you with science or give you an approximate price and then add on extras – all our quotes are followed up in writing the very next day and for extra peace of mind, we're accredited by the Which? Trusted Trader scheme. We are also the preferred installer for the Loft Leg System.
So if you are looking for a company to supply and fit a new loft ladder or wanting to make more use of your loft for storage, Access4Lofts Guildford is here to help. Please contact us 01483 660406, or fill out our online quote enquiry form and we will happily arrange a convenient time to prepare a no-obligation quotation.
Lyndon & Jackson