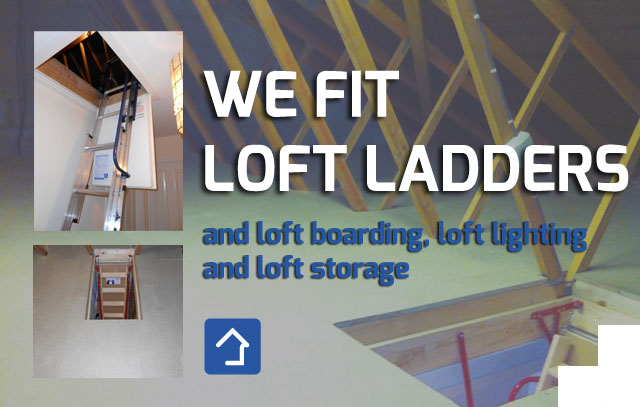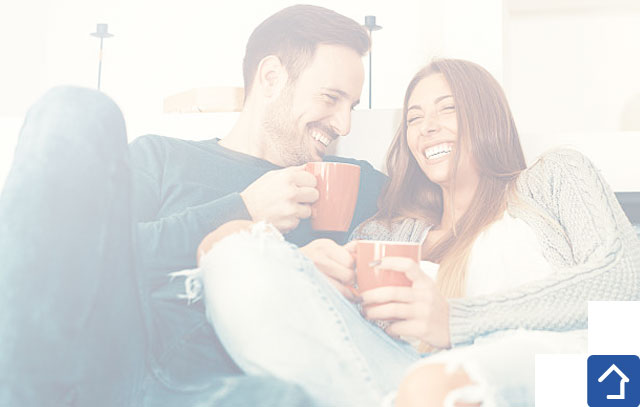 Great service, very professional polite and would highly recommend 5 stars.

Very professional from first contact, detailed quotation, advice on best product for our home. Whole process of what to expect upon installation was explained, installation was as planned. Installer was very polite and professional and we were more than delighted with end product, would not hesitate to recommend.

Very pleased with the job, would recommend this company

Excellent, friendly, efficient and reliable, I would highly recommend to anyone. The only reason there was no demonstration is because we said we were happy to follow the instructions instead. Superb.

Superb! Good price, good workmanship a job well done! Thank You!

Excellent prompt service from estimate to completion of installation. I would thoroughly recommend Access4Lofts.

would definitely recommend. Have already passed details on to my family. Really impressed by all aspects. Communication, hard work, finished earlier and very COIVD secure. Thank you so much

Very polite, professional and friendly. Very good standard of work. We are very pleased and would book your services again in the future.

Punctual, work carried out as quoted thoroughly professional from start to finish. Absolutely no mess left on completion either!!

Excellent in all respects: products, tidy clean efficient installation, polite, smart appearance, helpful in explaining anything.

Very highly recommended.

Great service, efficient, very pleased with the work completed

Very pleased with the whole service from quote to installation. Very good communication replied to emails quickly. Installation was well done. Very professional. Would definitely recommend.

Could not find anything to complain about, first class job

I'm delighted with the boarding in my loft. I wasn't sure what I needed, Dave showed me the different options, and suggested the best solution, to give me the storage I needed, at a sensible price. Dave used dust sheets to ensure my cream carpets didn't get any dirt on them and the whole job was carried out professionally with great care. Dave was very friendly and polite and it was a pleasure to have him carry out the job. Thank you!

The service received was wonderful. Dave was polite, efficient and tidy whilst on site doing the work and very professional. Overall experience was great and I will definitely be recommending him to friends/family.

Quick, efficient, clean and friendly service. I would recommend Access4Lofts

Really happy with the job done, particularly appreciated ease of communication when arranging a quote and booking the work to be done. It was also very reassuring that to feel that the job was being completed safely during the current lockdown, with masks being worn and everything cleaned down afterwards.

Great service from start to finish!

Loft ladder & loft floor installed in a new house:
Excellent quality work with good quality products. Friendly & very professional. Equally, the essential admin communication from the business has been 1st class. Highly recommended.

Excellent service. Friendly and polite. Completed the job to an excellent standard.

Fantastic from start to finish. Would highly recommend.

Excellent service and product professionally fitted i would highly recommend this installer

Very professional and efficient. Arrived on time, got on with the job, no noise, no mess and a good job well done.

Will definitely recommend to friends.

Excellent Standard

Fantastic service very professional and helpful. Explained what I needed and was advised of the best option for my requirements. The job was done to an excellent standard and cleaned up afterwards. You'd never know that my ceiling had been cut as no mess left behind. A company that takes pride in their work. Would highly recommend.

New boarding and hatch for bungalow Loft

They were excellent. They managed to complete it in one day. explained it all, it has a lifetime guarantee.

Excellent service throughout

I recently had my loft fully boarded by Access4Lofts. I'm super happy with their service. It has unlocked so much needed storage making this excellent value. It's no longer a chore putting things up the loft like a game of Tetris 😀 The communication before having the work was excellent. Always fast and helpful replies. Dave arrived on time and was super tidy. He had to remove some old loft boards before fitting new and after the work was completed I was a little surprised I didn't even need to get the hoover out! I'm really happy with the service. Highly recommended Access4Lofts. 

Great service, thank you! Covid safe working made us feel secure.

Satisfied repeat customer

Dave from Access4Lofts did a great job supplying and fitting a ladder to the main loft in my house in Peverell – so much so that I called him back a month later to install a hatchway in the ceiling of my rear extension. Both jobs completed speedily, tidily and well within budget . Happy to recommend.

Tidy, professional & great job

When looking for someone to complete my loft hatch Dave came up with the highest ratings and the most positive reviews so there was no decision to make. Whilst the work could not be completed as soon as I had hoped the fact he was that busy was another sign that he was probably a popular choice for good reason. My quote came through promptly after the visit and was reasonable for the work I wanted to do. On the day of the job Dave turned up on time, covered his work area completely as well as his route in and out of the house. I had a new loft hatch created and the loft space boarded out for storage. I am more than happy with the work completed which was done so to a high standard. I wouldn't hesitate to recommend this service to anyone else. It's rare, in my experience, to actually get exactly what you paid for these days and to also get a high level of customer service with it!

Dave recently installed a loft ladder for me & the service was absolutely 1st class. Faultless workmanship done bang on time at a very reasonable price. Would highly recommend.

I received brilliant service from David right from the initial enquiry through to the perfect job he completed for me. He has given me back the freedom to use the wasted loft space to store my treasured memories and I will be forever grateful to him.

Professional Service

Access4Lofts delivered a professional service from the outset through to successful completion of the project. Pleased we chose them and with the outcome.

He did an excellent job. We are very pleased. Good quality product. Very nice man who did the job, David. Wouldn't hesitate to recommend.

Relocate Loft Hatch

Absolutely delighted with the work that Dave has done for me today. So helpful and friendly. Left the area very clean. Communication was very good. Turned up on the times and dates he said he would. Would highly recommend.

Brilliant Work

Brilliant work installing my loft ladder and hatch. Was on time, was very clean (left no mess). Also very helpful and well mannered, would recommend him.

Loft Boarding, Loft hatch and Loft ladder

Having seen the trader on the Which? Trusted Trader site, with many good reviews, I felt confident I would receive a good standard of service. I requested a quote for a new loft hatch to be installed in the hall (the current one is inconveniently sited in the bathroom), a fixed loft ladder and flooring to be fitted to the majority of the loft. Dave came to the property quickly after I requested a visit to discuss the options available and was promised a quote would be sent by email. The quote arrived that day which laid out the pricing for each element of the work, allowing me to exclude any I didn't wish to go ahead with. Following my acceptance of the quote, a date was agreed when the work could commence, two months on, which suited me well. The day duly arrived and Dave arrived promptly. The work took two days to complete, as was previously estimated. All the work was done to a high standard, a demonstration of how to operate the ladder was given and instructions, invoice and other paperwork given. Once payment for the work was made, Dave made clear that all work was guaranteed for life and the ladder has a 25 year guarantee. Care taken over the way my property was treated, keeping carpets clean from dust and debris, made me feel I had made the right choice of installer. I am very satisfied with the work done, the parts used and the guarantees offered. I would recommend this company and would wish all traders could offer a similar high standard.

LOFT BOARDING TO THE CENTER OF LOFT

Listened to what I wanted and made an excellent job of it, he was quick reliable and made no mess. He went above and beyond, as the two small areas we had in the loft he took up, so it's now all one level. He even made a couple of shelves with leftover boards he replaced, giving us some extra storage, without extra charge to us!

Great quote. Professionally installed from start to finish. High quality job and friendly service.

Great Job!!

A great job, very pleased with the end result and no mess when installing. Would recommend.

First Class Job!

The service Dave provided was first class from start to finish. I wanted a drop down loft hatch and a ladder installed. Everything was included in a fixed price which was very competitive. We agreed a date for the installation and Dave was very punctual and carried out the work to a very high standard. Dave left the working area clean and tidy and spent time before hand prepping and covering everything. Dave explained the installation and went through the operation of the hatch and ladder on completion.

Loft Ladder

Really please with the work undertaken and explanation given. Very friendly, polite and helpful young man. Would recommend to friends and family.

Excellent!

Excellent service prompt arrival, cleared up after quick job done. New hatch fitted. Would highly recommend.

Highly recommended!

Dave is an excellent tradesman, Work is of the highest quality, he is punctual, quoted accurately and is very tidy. Not only that, within a day our loft has been transformed into storage heaven. So so satisfying to stick my head up into the new loft space for the first time to see all that space!!! Fantastic!

Friendly Service!

I found the service friendly and easy from first enquiry to the finished work. Dave proved reliable and replied to my phone call soon after my first call. Dave was tidy and careful not to mark or dirty my carpets and well prepared. I would definitely recommend Access4lofts.

Great job

On both occasions Dave arrived on time – almost an unusual occurrence these days!  First appointment to give me the quote for replacing existing defunct loft ladder and for partial loft boarding.  Second appointment Dave did the most professional job.  Everything up to expectations.  No mess.  A very pleasant guy whose work I thoroughly recommend.

Very Impressive

Dave arrived promptly and immediately got on with fitting a new hinged loft door, which had previously been made, and a light weight three section ladder.  I would have no hesitation in recommending this service to anyone.  The mechanics of it were all explained and demonstrated before he left.  I was given a well organised completion pack with the invoice, contact details and ladder instructions.  Despite the house being a bit chaotic as the bathroom was being renovated, he was totally professional and a pleasure to meet

Professional and efficient

Great service from start to finish. Very friendly and professional.  Would recommend to anyone who requires a new loft hatch and ladder.

Personalised service and solution

Having an attic with a non standard access, I was extremely pleased when Dave tried different ways of fixing the ladder.  It is now in the most perfect place and giving me the best access.  Needless to say: I am very happy with the polite, professional and creative service and work that Dave delivered.

VERY PLEASED

We are so pleased with the work Dave has done in our loft.  It has completely transformed the space.  One of the best home improvement decisions we could have made

Really impressed with the service received

Dave fitted a light, loft ladder and boarded a section of the loft in my new build home.  The work was undertaken on time and at a reasonable price.  The quality of the work is excellent and it has provided me with some much needed additional storage space.  I would have no hesitation in recommending Dave

Excellent service all round

From measuring the space to be boarded and insulated through to installation and the final fitting of the loft ladder, the approach by Dave has been professional , friendly and efficient. He was especially mindful in engaging my elderly mother in conversation, involving her in the project.  Completion revealed an immaculately clean and readily usable space.

We are so pleased with the work you have done in our loft.  It has completely transformed the loft space.  One of the best home improvement decisions we ever made.

This couldn't have been easier. Dave arrived on time, was incredibly tidy & clean.  The installation went smoothly and on time.  The operation was explained in detail to me.  From the initial quote to the finished job, all of my dealings with Dave have been harmonious and I would not hesitate to recommend his services to anyone.

Great job.  Turned up on time, very clean and tidy with attention to detail.  Very pleased with it and would recommend to anyone.

Excellent workmanship

The job was completed with no issues.  You would have not known the fitter had been.  Everything cleaned and tidied away.  Excellent job

DAVE BOARDED AND RENEWED THE INSULATION & FITTED  LOFT LADDER IN OUR NEGLECTED LOFT.  WE ARE DELIGHTED WITH THE RESULTS

Dave carried out all work to the agreed schedule and budget.  He demonstrated the highest level of skill and customer service.  No fuss, no mess, puntual and polite.  I would recommend Dave without hesitation.

High Standards

Very neat, tidy and high quality work.  We have a large loft which wanted the insulation topped up, floored and a fair bit of shelving created.  All the work was completed to a very high stadard.  I have absolutely no hesitation in recommending this company

Prompt and professional

excellent service.  We had a loft ladder installed. very pleasant youg man.  Explained he way it worked very clearly.  He said we should get in touch if there are any problems.  would recommend him to others.

Perfect Tradesman

Totally professional from the start.  Dave provided a fully inclusive all in quote then went on to do a great job quickly and quietly.  Punctual, courteous and reliable, Dave did exactly as requested and left the job site immaculate.  Top notch service.  Would recommend to anyone.

Very Impressed

Thoroughly professional job from start to finish.  Puntual, curteous, clean ad efficient.  Very impressed.  Would certainly recommend to others.

Excellent work

I would recommend this young man to anyone.  So helpful, polite and excellent work.  He was spot on time, no mess at all and very tidy with little noise.

supplied and fitted a loft ladder and a drop down loft hatch, supplied and laid loft insulation and boarding (a floating floor).  Everything I had asked to be done, all carried out within the time scale expected.  Ladder operation explained.  Very tidy.

excellent service

From start to end, Access4lofts were professional, punctual and friendly.  Dave explained how to use the loft ladder.  he left the house clean and tidy.  I will be back for extra loft boarding.

Very prompt & very professional

first impressions, a very neat and tidy young man, very pleasant, introduced himself and told me what he would have to do – i.e, put covers down on the carpet and stairs before starting the job.  It took 2 hours to complete the job.  He kept me informed at each stage throughout.  On completion, he demonstrated how to use the loft ladder, gave all relevant paperwork and asked if I was happ with everything, which I was.

Very Impressed

Excellent communication and customer service.  Friendly efficient service.  I was very impressed with the work done, it has transformed our loft to a useable storage area.  Very clean job and all tidied up.  I would highly recommend.

dave is very pleasant to deal with.  Gets on with the job without fuss.  Explains everything as necessary

Prompt and excellent work

very clean and tidy work installing loft boards, loft hatch and loft ladder.  Arrived on time and provided instructions on how to use my new loft ladder.  Left my house just as clean as he found it.  Would 100% use again and recommend.

Excellent Service

Dave did an excellent job of installing a loft ladder for us.  He visited promptly, gave realistic advice and gave a reasonable quote.  He tuned up promptly as arranged, was pleasant and respected our home, did a good job and cleared up well.  Strongly recommend.

Highly recommended.  From our first visit for a quote to the completion of the job Dave was polite and professional.  We had our loft boarded, lights and a loft ladder installed all done to a very high standard.  All mess cleaned up on completion.  I have no hesitation in recommending Access4lofts Plymouth and we will certainly use them again.

We are very happy with Dave,s work.  He arrived on time and just got straight on with the job & was clean & tidy.  We would recommend to him to our friends.

Service from this company has been exemplary from initial enquiry To execution of work.  Appointments were made and kept on time.  Work was carried out efficiently without disruption and delivered in a polite and courteous manner.  Highly recommend.

Fantastic professional service,  Friendly, tidy and efficient.  Outstanding result!  We couldn't be happier with the work Dave carried out and will be thoroughly recommending.

Dave arrived on time, well even a few minutes early.  He worked throughout the day without breaking for lunch to complete the job in amazing time.  Even though the job was far from straightforward (With sloping loft joists – 15th century building). He went above and beyond to provide us with exactly what we asked for and more.  He is professional, polite and an all round lovely guy who I would thoroughly recommend for any loft related job.  To sum up, 5 star service.  Thanks Dave

Our loft ladder was fitted by Dave.  He was very pleasant and courteous.   The ladder was fitted without mess or fuss.  It works excellently.  I would recommend Dave and Access4lofts.

Totally professional from start to finish.  On time, very clean and tidy.  Work area kept immaculate.  Work carried out quickly and to an excellent standard.  Very polite and friendly.

Excellent job by Access4lofts.  Provided valuable storage space and made access simple with a good quality extendable ladder.  Good price, very clean and tidy.  Thoroughly recommend.

Excellent job.  Makes loft easily accessible.  No mess, clean and tidy.  Would recommend Access4lofts to anyone.

We are glad to recommend Access4lofts.  The work was undertaken as promised in the explanation given by Dave.  He worked the whole time he was in the home.  The work was carried out as indicated and the property was left tidy and all cleared of any bits and pieces.  Great care was taken to ensure that the premises were respected.

Excellent work Dave.  I am pleased with the finish.  Very professional service and all clean and tidy.

Dave arrived on time as agreed and installed the loft hatch and loft ladder in a professional and competent manner.  He gave a good demonstration on how it all worked and left the work area really clean.  We would certainly recommend him.

Today we had a new loft ladder and loft hatch fitted.  We are very pleased with the work carried out.  Great care was taken to ensure it was done without any mess and a professional finish accomplished.  We would be happy to use Access4lofts in the future.

What a great service.  Arrived when stated, no mess and really pleased with my loft boarding and shelving.  Very robust, Dave even re-positioned my loft ladder to make it more secure for no extra cost. Would definitely recommend your service.  Thank you.

A1 again! We moved house and had Access4lofts back to install a new loft ladder and hatch in our new house.  We will se you again when we next move!

Dave Rees visited us and gave us a quote a couple of weeks ago and visited today to fit a new loft hatch, loft ladder, loft boarding, loft light and insulation.  We could not be happier with the service, Dave is a lovely guy.  Very friendly and approachable.  The quality of the fitting and service is superb.  Professional and high quality.  We will recommend to anyone.

Would recommend this young man to anyone.  So helpful and polite.  The work was excellent  He was spot on time, no mess and very little noise.

Quick and easy installation.  Friendly and tidy tradesman.  Very happy with the result.  Wish I had it done years ago.

Thoroughly professional job from start to finish.  punctual, courteous, clean and efficient.  Very impressed.  Would certainly recommend.

Excellent service from start to finish.  A very professional job thanks

Dave visited the premesis, gave a full explenation of the loft ladder and loft hatch and how it was going to be installed.  I was happy with the price and the jo was cmpleted within one week.  A very professional company.  The loft access was fitted with the half day and I am very pleased with the result.

excellent service from initial contact to completion of installation.  Dave was very polite, friendly and explained in detail the work hat was being carried out.  He was punctual on the day of the work and took great care with the task in hand.  When he had completed the work, he left the place clean and tidy.  I would have no hesitation in recommending access4lofts.

What an excellent service!  From the initial phone enquiry through site visit, quotation, fitting in with our dates preferences and the work itself.  Everything has been excellent.  Dave is so helpful and accommodating.

Thank you Dave, for a very professional job. It was nice to see in this day and age somebody actually turn up when they say they are going to. The finish was very good.

Delighted with the new loft ladder and hatch. Has made access to the loft very easy indeed. Job started exactly on time and completed efficiently and quickly. Dave was friendly, polite and very knowledgeable. My house was left spotless. Highly recommended.

Very prompt and efficient service. Everything about the material used to insulate the loft was explained. I will definitely ask Dave to come back when we get round to wanting a ladder and floor boards in the loft space.

We had Dave around to fit a new loft hatch, board and insulate our loft. We truly couldn't be happier with the work. Dave came around to quote and the job was exactly as quoted – no hidden cost.
Dave was a clean worker and there was no need to tidy up afterwards. really couldn't recommend enough. shame he just does lofts, my mum would have him doing all of our odd jobs. Thanks again.

We were delighted with our new loft ladder and would definitely recommend Access 4 Lofts. The Installation was quick with no mess to clear up afterwards.
many thanks for a great job by a friendly and polite fitter, Dave.

Thanks very much for a great job! Nice to deal with a straight forward tradesman who turns up on time and works so well. Dave gave a clear explanation of use.
Excellent.

Brilliant service, Dave responded to my email within two hours, came to price up the job that same day and came to fit the ladder within a week of the initial enquiry. Dave was pleasant, professional and efficient throughout. He arrived to fit it when he said he would (and on time) and finished quickly doing a great job, leaving no mess.

"Dave was fantastic. Very polite and friendly. He called me by my name which I thought was a lovely personal touch and I would definitely recommend his company to anyone looking to get their loft transformed. He explained how to use the ladder correctly and safely and I couldn't have asked for more."

"Dave arrived punctually and was pleasant, poite, reliable and efficient. Expert service and I would certainly recommend him to friends. He did a very neat job and cleared up afterwards."

Did everything as per quote plus. Very professional. Very tidy. WOW factor. Would recommend to everybody.

Fabulous service. Would recommend. Turned up as arranged on time. Polite and respectful workers. Good job and well priced.
Loft hatch, loft ladder, boarding, light

Work carried out quickly. Area clean. Great job. Happy customer.
Loft hatch, loft ladder, boarding

An excellent job!! The team arrived promptly and worked swiftly and efficiently. They were polite and courteous and even hoovered up afterwards! We are so happy about the tidy boarding and ample insulation and especially the loft ladder. Thank you.
Loft hatch, loft ladder, boarding, insulation, light

Service was excellent from our first call all the way to final installation. Showed all the certificates and had an up to date catalogue of recent work, which is always good to see. Very happy with service – thank you.
Loft hatch, ladder and lights

We had insulation and some flooring done. The guys who did the work were polite and efficient and did a good job. We were very pleased with the outcome.
Boarding, insulation

Excellent speedy service. Courteous staff, professional fitter. Would highly recommend.
Loft ladder, boarding

Thank you both for a lovely job! Quickly done – I hardly saw you. Very pleased with end result and extra storage space. Professional, friendly service.
Loft hatch, ladder, boarding, light
My name is Dave and I'm your Plymouth based loft ladder installation expert. I can help you utilise your loft space by providing quick, easy and affordable loft access and storage solutions.
Here at Access4Lofts I can install a loft ladder, loft hatch, loft boarding, insulate and even put in a light, often in just 1 day – no mess, no fuss, just easy access to all that lovely storage space.
I cover the areas of Plymouth, Tavistock, Saltash, Yelverton, Ivybridge and the surrounding areas.
I offer a free quotation service with no high pressure sales and better still I don't blind you with science or give you an approximate price and then add on extras – all my quotes are followed up in writing the very next day and I put a Lifetime Guarantee on all my work! I'm also accredited by the Which? Trusted Trader Scheme.
So if you live in the Plymouth area and are looking to create extra space the easy and affordable way, please contact me on 01752 642445. Or fill out the online quote enquiry form on this page
Dave